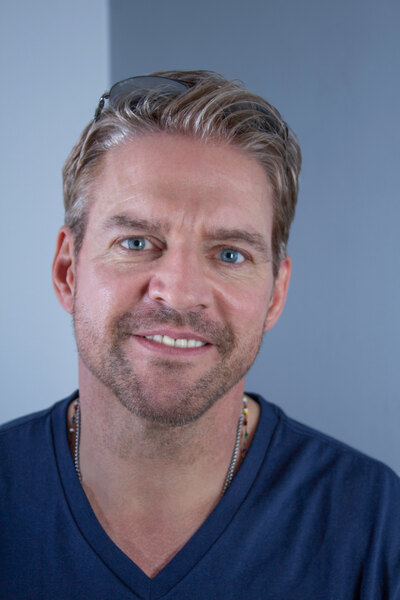 EXECUTIVE VICE PRESIDENT, LUXURY, TRAVEL & HOSPITALITY
Steven H. Holt, Executive Vice President, Luxury, Travel & Hospitality, is a luxury branding and hospitality executive with more than 20 years of public relations, marketing and media strategy experience. He served as a senior executive with The Ritz-Carlton Hotel Company for over twelve years, developing strategy and launching hotels and celebrity chef restaurants throughout the western U.S., ultimately serving as Regional Director, Public Relations, The Americas for The Ritz-Carlton brand with responsibility over media relations & influencer communications within the North & South America region for the global portfolio of 92 hotels.
Starting his hospitality career in 1999 at Aspen's legendary Hotel Jerome, An Auberge Resorts Collection hotel, he became actively engaged with the  annual Food & Wine Classic in Aspen, serving on or co-chairing the media committee since 2000. He was later recruited by The Ritz-Carlton, where he directed public relations, marketing and communications for its Bachelor Gulch resort in Colorado, one of the flagship properties of the hotel collection. While there, Holt developed and executed national media for the relaunch of its signature restaurant as Spago by the Wolfgang Puck Fine Dining Group.Relocating to California, he joined the opening team as Director of Public Relations for The Ritz-Carlton, Lake Tahoe and its Manzanita restaurant, created by San Francisco celebrity chef Traci Des Jardins. Following the opening, Holt moved to San Francisco where he directed media relations for three Northern California Ritz-Carlton Hotels and developed and executed the rebranding strategy for San Francisco's legendary Dining Room into Parallel 37 with renown chef Ron Siegel. During this time, he began working with the James Beard Foundation's Taste America throughout California for almost a decade. Moving to Los Angeles in 2013, he took over media strategy for The Ritz-Carlton Hotels of Hawaii and Colorado while also executing the opening of The Ritz-Carlton, Rancho Mirage and the launch of its Edge Steakhouse.  Holt was then promoted to Regional Director, Public Relations, The Americas where he directed media strategy for 49 hotels in North and South America and was part of the team that created the global Social Media Influencer strategy for the brand.  
Holt departed The Ritz-Carlton Hotel Company to launch his own private consultancy where he represented London's Maybourne Hotel Group, owners of famed Claridge's, The Connaught and The Berkeley. Partnering in 2016 with Jeremy Murphy, CEO of 360bespoke in New York City, Holt joined as Chief Luxury and Travel officer based in Beverly Hills, California. Now in Dallas, Texas, Holt continues his role and efforts on behalf of his clients including The Immersive Van Gogh Exhibit, NYBeauty Suites and other luxury, hospitality, travel, real estate, technology and food, wine & spirit events and brands.
My definition of heaven is … Tortilla soup at The Little Nell, Aspen.
One thing I never leave home without … My iPhone.
First thing I read in the morning is … LA Times, NY Times, WSJ.
Favorite travel accessory … Tumi briefcase for computer, it's never far from me.
My personal style is … Modern, chic.
Favorite designer is … John Varvatos for ready to wear, Prada, Hugo Boss for suits.
Ski or après ski? … Ski, though Apres is fun too
Favorite scent and the memory it triggers … Lemon Verbena and Carvin fragrance, it reminds me of my life.
Favorite drink … Vodka Martini and champagne of course, Vueve or Krug.
The best meal I've ever had … 14 course tasting menu with wine pairing at Meadowood in Napa by Chef Chris Kostow.
When I go to a five star hotel, the first thing I do is … Unpack and plug in my devices.
Personal motto … Live every day.
The best book I've ever read is … Menus at Chez Panisse by Alice Waters.
My favorite movie quote  … I am going back to Miranda Priestly: "Did you fall down and smack your head on the pavement."
Best thing to do on a rainy Saturday night … Order Thai food delivery.
My guiltiest guilty pleasure is … Taking a bath, putting a robe on in a five star hotel and climbing into a 500+ thread count bed and sheets in my robe.