Lolita Lempicka 2022 Release
Iconic Perfume Brand Lolita Lempicka Returns to the US with it Renewed Classic Scent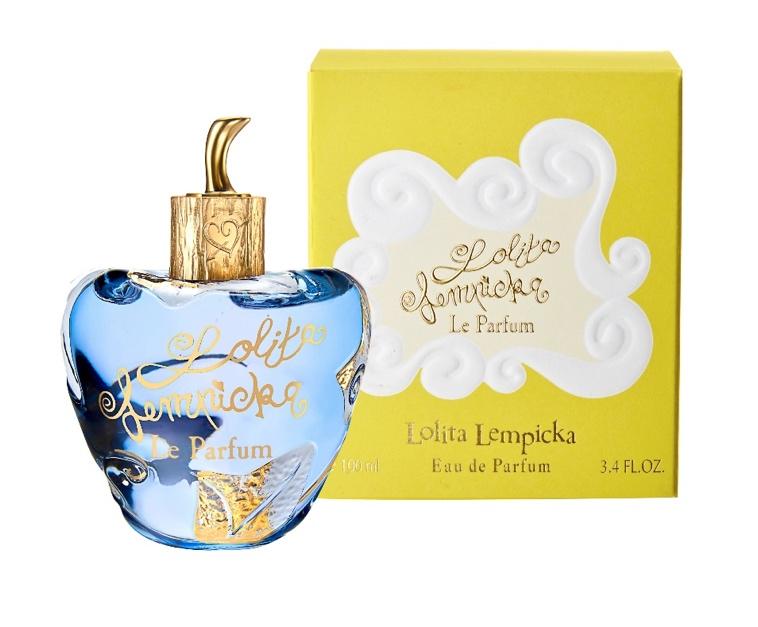 Storied French Perfumer Updates its Signature Fragrance with Vegan, Cruelty-Free Formula and a New take on its Forbidden Apple Bottle
The scent that captivated the senses of the American public 25 years ago is making its come back this fall with a new essence just as sense-sational. Lolita Lempicka Le Parfum, the storied French fragrance that brought femininity and glamour back to beauty counters with an intoxicating nectar of liquorice flower, anise, amarena cherry, violet and tonka bean, returns to US department stores and brings with it a new composition on its classic formula that is vegan and without coloring agents, fixatives, filters, or endocrine disruptors. Lolita Lempicka products also proudly flaunt the One Voice label to indicate that no animal testing has taken place during production.
All production decisions are based upon the principles of smart and sustainable consumption for the protection of consumers and the planet.  The fragrance will once again feature its iconic, forbidden Apple shape.
"I wanted a gourmet fragrance where you can find the taste of these sweets, a fragrance in a bottle that you would like to bite into" said designer Lolita Lempicka who takes us to a magical and slightly insolent world. 
"Le Parfum is a scent that captures your imagination and caresses your femininity. We are so excited to bring our legendary fragrance back to America."
"American sensibilities have changed since Lolita Lempicka first came to market, but the desire for something beautiful, soft, and alluring has not," said George Ledes, president of Top Beauty, which is distributing the Lolita Lempicka fragrances in the US. "Lolita and her family have updated this classic scent with a new formula that captures its original essence but in a new vegan and animal cruelty-free composition. The response from retailers has been phenomenal, and we are excited to bring Lolita Lempicka back to market this fall."
In capitalizing on the re-launch, Lolita Lempicka has expanded upon its pillar scent, enhancing the brand assortment with six additional women's fragrances and two for men, as well as ancillary products and travel sizes. This new breadth of options is in alignment with a consumer looking for luxury and portability. Le Parfum will also co-exist alongside Mon Premier Parfum, which launched in 2017 and was a contemporary take on the original formula, giving consumers two options for this captivating and memorable fragrance.
Lolita Lempicka is a driven, creative woman. She has created a world that everyone dreams of with her artistic expressions. Beyond a brand, she has become an icon of French style, influencing the world with her authenticity. Lolita Lempicka levied herself as the creator of a magical and enchanting world which invites people to dream and get out of their daily life. 
To further engage the senses, Lolita Lempicka partnered with Master Perfumer Annick Menardo to create her first fragrance and fully capture the brand concept.  
The rebirth of Lolita Lempicka at luxury American retail is ideal timing for a consumer in sync with the intense wave of 1990s nostalgia and seeking an alternative to the current oud-intensive fragrance arena.  It will once again be accessible to longtime fans, and its positioning will create new ones — bound to be entranced by the classic gourmand scent.
Lolita Lempicka is distributed by Top Beauty, using New York-based Sheralven Enterprises as its sales broker.