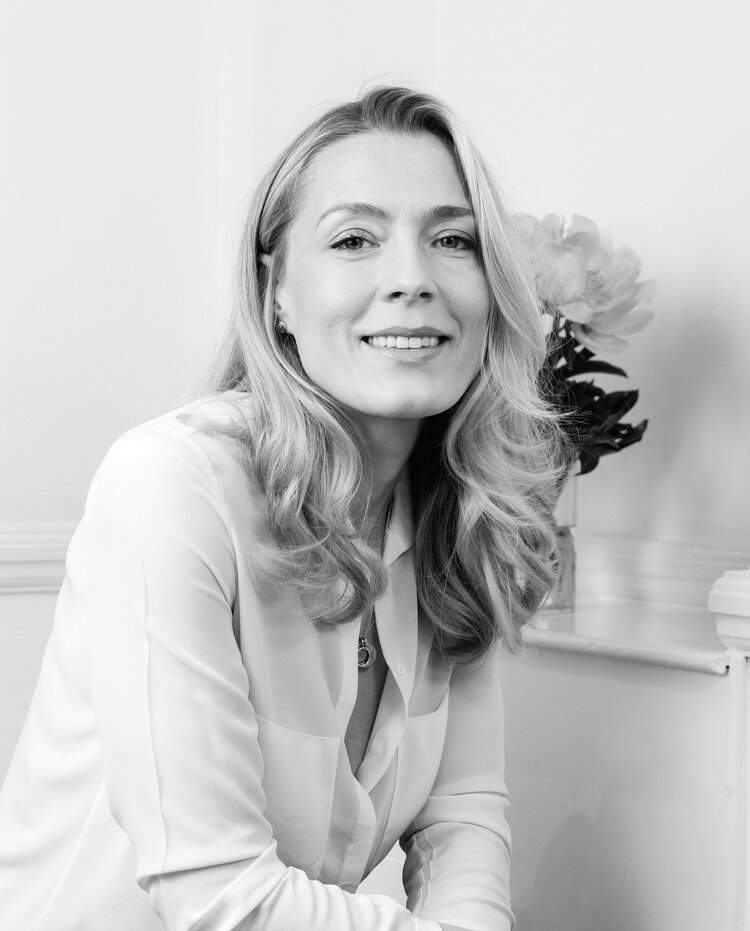 Marie Walton, Managing Director, UK, is a luxury media and branding specialist across fashion, accessories, drinks and hospitality with over 20 years of public relations, marketing and media strategy experience.
Walton started her career in luxury hospitality across hotels and award-winning high-end restaurants in the USA. She then moved across the pond to London working with fashion, luxury and lifestyle brands gaining experience across  wholesale, retail, branding and media strategies. She launched her namesake agency, Grove Communication in 2013 where she is currently Managing Director looking after brands that include Ferragamo, Lacoste, Raymond Weil and Isle of Harris distillery to name a few as well as launching many start up labels, helping to launch from fledgling inception to multi-million dollar successful brands.
My definition of heaven is … Watching the waves crash onto a warm sandy beach with my toes in the sand and the sun on my face.
One thing I never leave home without … My iPhone.
First thing I read in the morning is … I start my day with a brief mediation and set the intention in my mind for a great day ahead. After that, I check my emails.
Favorite travel accessory … my Tumi carryon. I've been lucky to travel the world with it and it's the one luggage brand that has never let me down.
My personal style is … Sofia Loren inspired – effortless elegance.
Favorite designer is … independent brands such as French labels Ba&sh and Gaâla to indie Italian brand Inch 2 for shoes. I love Chanel, Ferragamo, and Ives St Laurent for the trailblazing qualities in their skill, brand integrity, fortitude and quality that have stood the test of time.
Ski or après ski? … both in equal measure – for me, they go hand in hand.
Favorite scent and the memory it triggers … Roses…they remind me of my beloved late mother.
Favorite drink …a St Emilion bordeux glass (or bottle) of wine.
The best meal I've ever had … was at a small family owned and run restaurant in the hills of Tuscany about an hour outside of Florence. It was truffle season and we had the best handmade pasta heaped over with black truffle, salt and local extra virgin olive oil. My taste buds went to heaven.
When I go to a five star hotel, the first thing I do is … I love admiring the grand entrance and floral decorations which always vary by each country's taste and style. Then, the first thing I do in my room is fall onto the bed on what most of the time is the perfect comfy mattress…
Personal motto … Today is going to be the best day of my life!
The best book I've ever read is … The Screwtape Letters by CS Lewis.
My favorite movie quote… Casablanca – "Here's to looking at you, kid." Humphrey Bogart
Best thing to do on a rainy Saturday night … light a big fire and read a great book.
My guiltiest guilty pleasure is … a 90 minute Kalari massage. It will ruin you for all others. Founded in the birthplace of Ayurveda medicine in Kerala, India, Kalari massage was developed hand in hand with Indian martial arts, Kalaripayattu at a time in India when Kerala was ruled by the Warrior class. The Kalari massage addresses the mind/body connection and restores balance in a way no other massage has done for me.